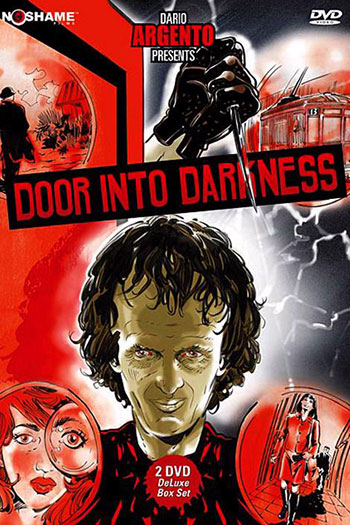 Door Into Darkness (1973)
aka Dario Argento's Door Into Darkness
aka La porta sul buio
Genre: Drama | Horror | Mystery | Thriller
Country: Italy | Directors:
Luigi Cozzi … Episode 1 – The Neighbor (Il vicino di casa)
Dario Argento … Episode 2 – The Tram (Il Tram)
Roberto Pariante … Episode 3 – Eyewitness (Testimone oculare)
Mario Foglietti … Episode 4 – The Doll (La Bambola)
Language: Italian | Subtitles: English & German
(Optional, embedded in Mkv file)
Aspect ratio: 1.33:1 | Length: 56mn + 52mn + 53mn + 58mn
Dvdrip H264 Mkv – 740×576 – 25fps – 801mb + 747mb + 766mb + 842mb
https://www.imdb.com/title/tt1414347/
Episode 01 – The Neighbor: A young couple and their baby move into an isolated apartment, unaware that the man upstairs has just murdered his wife.
Episode 02 – The Tram: A detective tries to figure out how a woman could have been murdered on a crowded tram without anyone noticing.
Episode 03 – Eyewitness: While driving home late at night, a young woman almost runs into the dead body of a woman; after discovering that the woman has been shot, she reports the incident to the police but the body is nowhere to be found.
Episode 04 – The Doll: An unknown mental patient escapes from an insane asylum and begins stalking innocent women.

Episode 01 – The Neighbor
Introduction by Luigi Cozzy (Italian with optional English Subs)

Episode 02 – The Tram
Introduction by Luigi Cozzy (Italian with optional English Subs)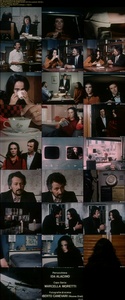 Episode 03 – Eyewitness
Introduction by Luigi Cozzy (Italian with optional English Subs)

Episode 04 – The Doll
Introduction by Luigi Cozzy (Italian with optional English Subs)