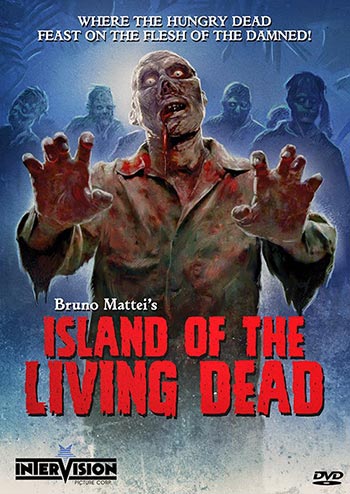 Island of the Living Dead (2007)
aka L'isola dei morti viventi
Genre: Action | Horror
Country: Italy | Director: Bruno Mattei
Language: English | Subtitles: None
Aspect ratio: Widescreen 1.85:1 | Length: 93mn
Dvdrip Xvid Avi – 720×416 – 25fps – 1.46gb
http://www.imdb.com/title/tt0898925/
In the year 1600, on a Spanish province island, soldiers are escorting carts loaded with corpses… while unloading those corpses in a crypt, one of them falls down and then comes back to life. Recovering from his astonishment, the captain opens fire aiming at the reviving man's head, blowing it into thousands of pieces but other corpses rise again while the terrorized soldiers flee… the island is aflame, everything is burning, but for the soldiers there is no escape… other living dead slaughter the men.
Back to nowadays…
A boat is still, under the burning sun; its crew are coming to grips with the raising of a chest. Everything seems to be proceeding well, when the bottom of the chest breaks dispersing once again all its contents in the sea. The group are discouraged but there is more bad luck to come… all of a sudden, a thick and impenetrable fog envelops the boat… that then runs aground on something that isn't signalled by the radar.
Bruno Mattei dusts of his Vincent Dawn pseudonym and returns to the genre that gave him his biggest hit (HELL OF THE LIVING DEAD) of his career. And don't think 25 years has changed his improved his style at all as this is as equally gory, stupid and amusingly dubbed. It is like he didn't miss a beat between this and his last collaborative effort ZOMBIE IV (1988). Technically, the film has more in common with his soap opera looking THE TOMB (2004) than his previous shot-on-film zombie entries. But the locations in the Philippines look nice and this allows Bruno to recruit some eager extras to be his zombies. There are some odd twists thrown in here like the zombies having fangs and some zombie ghosts (including one that does some Flamenco dancing!?!). Uncle Bruno also takes it easy on the "borrowed" footage this time, only using stuff from another film once during a flashback (a galleon battle that looks like it is from a 1960s film). This was Mattei's next-to-last film with his final film (ZOMBIES: THE BEGINNING) being a sequel to this. Color me blood red excited! The film ends with a dedication to veteran Italian character actor Mike Monty, who was the script supervisor on this and died while it was being made.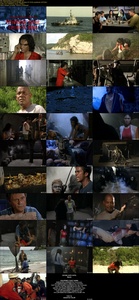 Island of the Living Dead (2007)