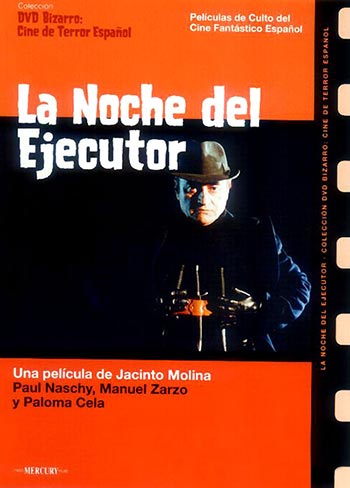 Night of the Executioner (1992)
aka La noche del ejecutor
Genre: Crime | Drama | Thriller
Country: Spain | Director: Paul Naschy
Language: Spanish | Subtitles: English (.srt file)
Aspect ratio: 1.33:1 | Length: 90mn
Dvdrip Xvid Avi – 640×480 – 25fps – 896mb
http://www.imdb.com/title/tt0323427/
Dr. Hugo Arranz celebrates his 50th anniversary with his wife and daughter when vile hooligans break into their home, raping and killing both his wife and daughter and cutting out the tongue of Hugo. Fortunately, Hugo survives, and he seeks revenge on the punks, after some self-training with knives, pistols and weightlifting.
In "Night of the Executioner," writer/director/star Paul Naschy offers us a lower-budget, bloodier remake of Death Wish, with Naschy playing a doctor celebrating his 50th birthday with his wife and daughter. As they stop off to pick up a few party items they get spotted by a zany group of hoods who decide to bust up the party, rape the mother and daughter TO DEATH and beat and slice out Naschy's tongue to boot! But thanks to his amazing virility the doctor survives, puts on a familiar looking outfit and stalks the gang. Penis explosions, drug overdoses and Naschy pulling out some wrestling moves that Bronson lacked are highlights, but it is instead the return to form of Naschy that made me smile the most. THEY CALL HIM NO-TONGUE as he sets himself up to fling knives and blow suckers away with his ballistic prowess.
Naschy's past as a weightlifter enables him to pull off some impressive lifting during the training sequence, and while he takes a comically short time to become a sharp-shooting, knife-throwing master assassin, he wears a face of such grim determination that his character becomes believable. Its a fine performance in a stony sort of way, he does little more than occasionally nod his head or shift an eyebrow but is never dull, he radiates a cold, unfeeling menace, stark urge for vengeance that really fits the material.
When directing "The Night of the Executioner" it seems evident that Naschy's primary goal was to entertain, and he certainly gets it right. Despite its failings, is an entertaining flick with lots of shootings, stabbings and rapes in the hour and a half.
It seems a very retro flick overall, one which looks as if it was made in the late 70's; the only thing really connecting it to its actual time of release is a number of cheeky references to Hollywood action, including one to Charles Bronson.
Not the normal Naschy, but even more graphic and berserk than you'd have expected. Picture Death Wish done with the gusto of Werewolf vs. The Yeti and you are on the right track.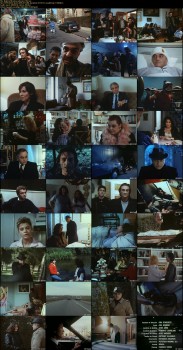 Night of the Executioner (1992)